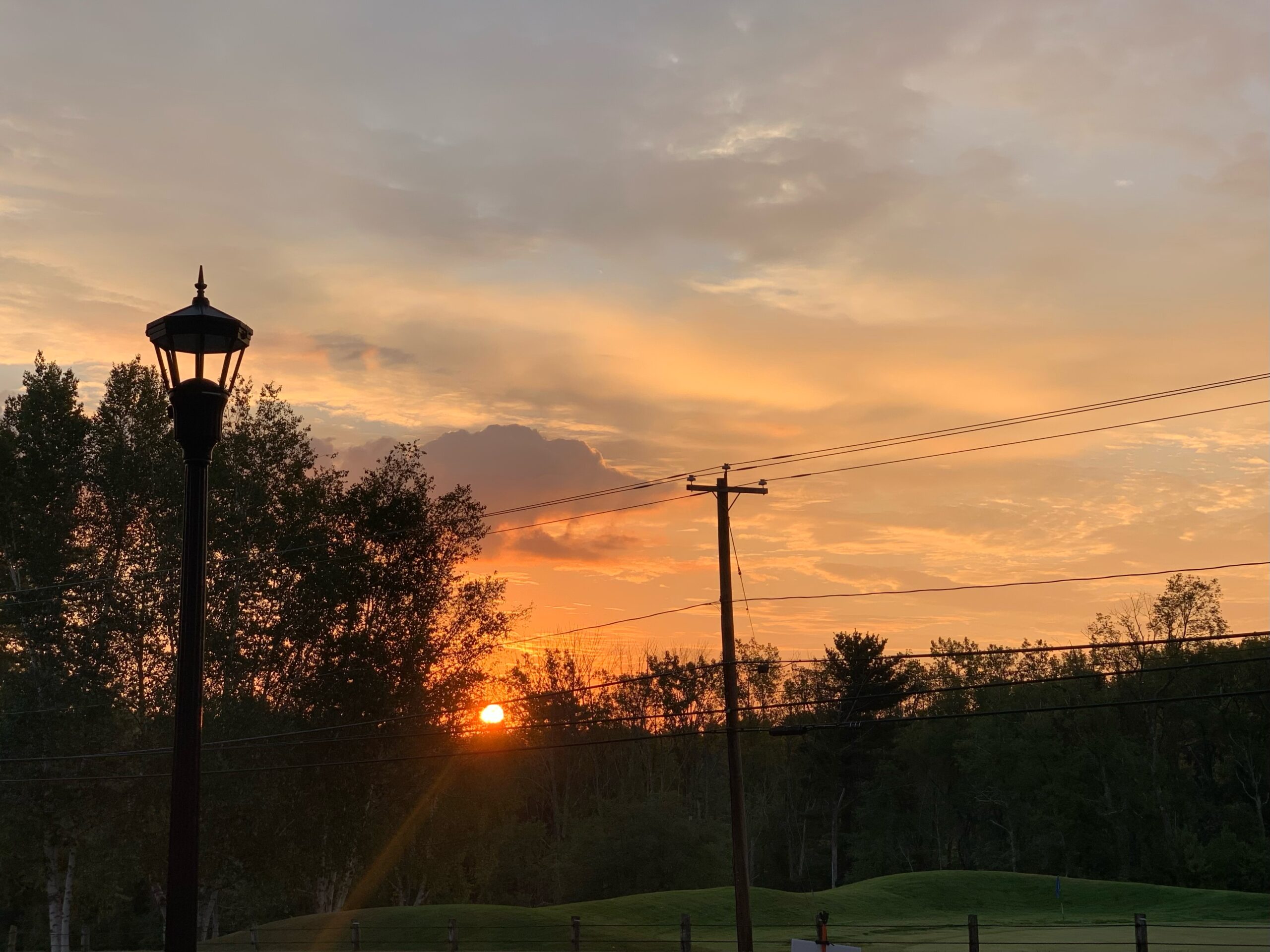 I like the photo above because it's a view of dawn across the road from my house. I wish our local governments put resources towards buried electrical and phone lines, but I didn't include the image to give a message about the benefits of subterranean utilities. Instead, I wanted to talk about daily cycles. Every morning, I walk my dog and often get to see the sunrise, a time of day that feels like possibilities to me. Every twenty-four hours (not exactly given the slant of the earth and all that) we get a fresh chance to live a day. Of course, each day's not a total reset, but I try to think of dawn as an opportunity to decide how I want to go through my day.
Of course, I'm not already good at everything I'd like to be good at, so I've been trying to think about the importance of practice. I am past the part of my life when I'm getting assessed at or competing in various arenas, but I'm still very much a work-in-progress. I like the idea that for anything that matters to me, I can improve by concentrating on my form, making necessary changes, and repeating.
I heard a fitness instructor talk about PEAR, an acronym he uses to remind himself to practice, evaluate, alter, repeat. If I approach everything I want to do with this analytical approach, I can improve.
Practice: try to do something the best I can.
Evaluate: figure out what my method entailed, if it worked, and what could have gone better.
Alter: change the approach on any aspect that didn't run smoothly.
Repeat: try again, using the new approach.
This set of steps should help me improve in everything, as long as I pay attention.
My A-Word-A-Day email (highly recommended, also, Thanks, AR!) once had a quotation from Buddhist nun and author (b. 14 Jul 1936) Pema Chodron, advising people to "live your life as an experiment." I think some people might read that the way they read YOLO, as an invitation to try anything or everything. Instead, I see it as a call to use a more scientific method. We should form hypotheses about what might happen when we attempt new things, try them, then evaluate our successes and failures, change our hypotheses and plans, and try again, seeing every new iteration as an opportunity to improve.
Of course, when you're perfect, there's no need to work hard. I've posted a photo of a perfect being below, demonstrating what not-working-hard looks like.
What methods do you use to improve? Any life hacks you'd like to share? Please do so in the comments.