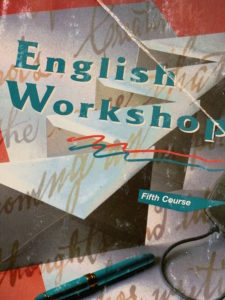 CONVENTIONS OF COMPOSITION
I've been working on this website as a self-help-for-grammar page. I hope you find it useful.
If you're a teacher: use these numbers to mark student essays. Your students can look up the numbers to learn how to avoid repeating errors.
If you're a writer/student: look up the errors you know you make to learn how to avoid repeating them.
PURDUE'S PAGE ROCKS
For everyone who wants to write right, I recommend the Purdue University OWL page. It works especially well to explain common errors that second (or third or more) language learners make.
WANT TO ASK GRAMMAR QUESTIONS?
I promise to answer them. Please ask.
ASK ME ANY GRAMMAR QUESTION
I will try to answer your grammar question as quickly as I can. Filling in this form will put you on my mailing list, but I will NEVER share your personal information. You can unsubsribe from my list any time.