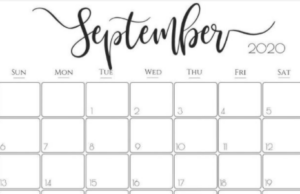 If you're reading this the first day it goes live, it's already the second of September, but it's not too late to join me in my annual NoSpendtember tradition.
NoSpendtember started as a result of our yearly spending habits. As you know (since all of my readers know me), I'm a teacher at a boarding school. When students are on campus, Hotchkiss feeds me three meals per day. It's an amazing perk. During the year, we don't have to buy a lot of groceries. We also don't take vacations, eat meals at restaurants, see movies/plays/theater/etc, or shop.
During the summer, however, all bets are off. We have the time, and we like to splurge. We don't go crazy, but we do find ways to celebrate the change of pace...and it catches up with us. Every year, when I look at our family credit card bill in August, I have palpitations.
About ten years ago, I came up with the idea of NoSpendtember, a sort of annual financial cleanse. The rules are simple:
No buying anything that can wait until October or later or never.
No buying anything that's not already on the shopping list when I enter the store.
No meals at restaurants.
All meals in Dining Hall. (I'm sorry to bring it up again. I feel as though I'm rubbing it in because I know not all of you can do this one. I wish I could invite you all to eat with me here at Hotchkiss, where the food is delicious and plentiful, but I'd get into trouble for that.)
Sure, I have some autopay items on my credit card, so the bill doesn't go down to zero, but it does go down. And each year, I realize that I don't need a lot of stuff. Once I make an item wait for the next month, I often decide I didn't really need it in the first place. If I decide that I did need it after all, I appreciate it more for having waited.
In these crazy and uncertain times, maybe you'll enjoy taking control of this one aspect of your life. Want to join the NoSpendtember movement?
Do you have ideas for new NoSpendtember rules? Want to give it a try? If you join NoSpendtember, please tell about your experience in the comments...and also tell what you're excited to buy in October.