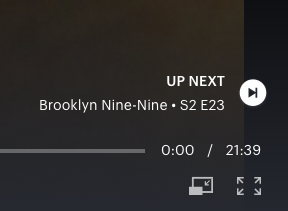 If you've ever read any of my earlier Why Wednesday posts or have ever seen me out walking my dog, you probably know that I listen to a lot of podcasts. One pair of geniuses I might not know anything about without all my podcast listening is Daniel Kahneman and Amos Tversky. (To be fair to Kahneman, Tversky died a long time ago, so the recent work has been all Kahneman.) If you've gotten far enough into the Internet to be reading my posts, you probably read about these two guys years ago. In case you're as forgetful as I am, I'll give the brief version: These behavioral economists figured out why people do what they do (and something about how to get us to do better). To sum up, we're a lazy species.
Okay, that's over-simplified and a little wrong, but here's the grain of truth: People tend to take the path of least resistance. (And since my school's motto is, "Guided by each other, let us seek better paths," I end up thinking about paths a lot.) To get people to donate organs, states have to make organ donation an easier path than uselessly insisting on keeping our innards inside us after we're done using them. (Aside, become an organ donor if you're not one already.) To get people to save for retirement, institutions make saving the default while allowing people to opt out of doing what is in their best interest (pun intended) only by taking action. The list goes on. (Note, this idea is not behavioral economics' only contribution to our understanding of human behavior, but it's what's relevant here. If you want to read more about these guys or others or listen to podcasts about them, you definitely should. If you want, I could recommend some fascinating podcast episodes.)
Back in the day, people read books. Then, movies came along. Movies got sound and color. Humans would leave their houses, wait in line, and buy snacks, all to watch one movie. Next television, with multiple channels came down the pike. We could check the listings in TV guide to know at exactly what moment we could watch the newest episode of Dallas or Cheers. If we missed that episode, we'd have to hear about it from friends who had their stuff together enough to be in the right place at the right time. We could switch between channels and keep watching until late at night, when the American flag and a message asking if we knew where our children were came on. That message told us to turn off our televisions and go to sleep.
Later, we could get movies in our own homes and on our own schedules, on Betamax and VHS and then disks and TiVo. Then, Netflix started sending those red-enveloped disks our way, one at a time, then faster. Then Netflix (and Hulu and Amazon Prime and more) offered streaming...and here's where I slow down the story of the history of human media consumption. At first, to see the next episode of a show, I remember pressing the "keep watching" link. At some point, that changed. An "up next" icon appeared, and if I did nothing, the next show would start to play. The easiest path became the one that lead to most hours watched, not most time playing with our children, most time writing novels, most time tending the gardens of our lives. (There's a Candide allusion there; I'm pointing it out because you probably haven't read Candide because you're too busy binge watching Brooklyn Nine-Nine. No, wait, that's me. I'm binge watching. PS I highly recommend this show. It's very funny.)
Ack, how did I get so off track? I'll tell you. It's because by watching and watching more episodes of more shows, I'm shrinking my brain. I become less and less productive with each moment because I don't even have to push the button for the "just one more episode" I keep telling myself will be the last I watch before I buckle down.
In short, "up next" is sapping my productivity. By doing nothing, I end up doing nothing...for hours.
Now, if you'll excuse me, I have some TV to watch. Or, if you can explain to me why I should be doing something more meaningful with my time, PLEASE, please, please tell me about it in the comments.