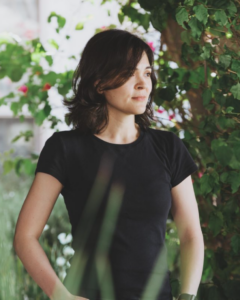 I took the photos above and below from Helen Hoang's website.
Many people who aren't avid readers of romance novels complain that romance is (1) poorly written, (2) always the same, and (3) normative. I dare you to read Hoang's books and maintain any of those wrong beliefs.
First, her writing sparkles (and you know how I feel about sparkles).
Second, while all romance novels (by definition) throw two characters into discomfort and resolve into a happily-ever-after situation, Hoang forces her characters to confront new kinds of problems.
Third, Hoang creates characters from diverse socioeconomic, geographical, ethnic, and neural backgrounds. I particularly appreciate her neuroatypical protagonists; reading from their points of view opened new cognitive worlds to me.
I know this post is shorter than most, but have you noticed that school is back in session? I've got papers to grade and romance novels to read and a fun book club to run. Please join me in appreciating Helen Hoang's great novels and feel free to share your thoughts in the comments.