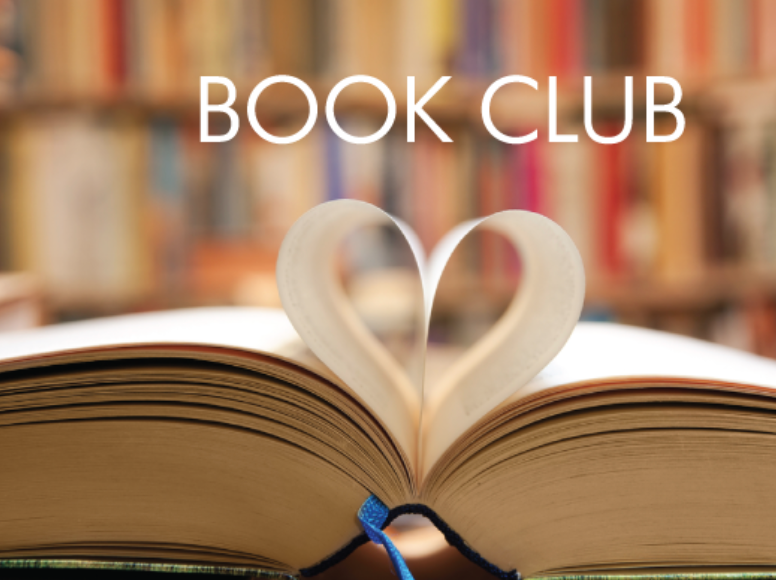 [I took a screenshot of the image above from the FVCC Book Club's page, but I'm pretty sure it's a public image.]
You might not be surprised to learn that I read a lot for work. Generally, I re-read the books I'm teaching at the rate my students read them, and I read and mark student essays. Some weeks, that's all the reading I can handle. Lately, however, I've been making time to read as much as I can in addition what I read for work. (I know, you're thinking, "She just came off a lengthy summer vacation; of course she had time to pleasure read," but I've been reading outside of work longer than the last three months.)
I recently read a novel called Blush, about which I'll write more in an upcoming post. In the novel, four of the main characters enter into a book club reading novels that one of the them read decades earlier with another book club. The kinds of understanding that come from the multiple book clubs in the story reminded me of why I love book clubs, and more recently, literary societies. (I'm using the term literary society to describe a group of people who meet regularly to share information about and reviews of whatever they're reading rather than to talk about a common book, as happens in a book club.)
Sometimes when I read, I feel that I'm in conversation with the book's author even though I know the person who crafted the text has no idea I'm entering into his/her/their words. In fact, reading usually happens in solitude (though listening to an audio book with a group, on a car trip for example, offers a shared experience). Book clubs and literary societies help turn a solitary act into a communal one. When we talk about what we've read, we use the authors' ideas to unite us.
Here's another way book clubs have brought people into my life. A former student/current colleague at Hotchkiss (Hi, WB!) asked me if I could share some titles with his mother (Hi, KB!), who's looking for titles for her book club in Chicago. Not only did I get to share the names of stories/characters I've enjoyed, but through a shared love of reading, I also got to connect with people who aren't walking my usual paths. I look forward to hearing back from my new Midwestern friend about which texts resonated with her group. Thus, my shared reading web expands.
Though I've participated in several in-person books clubs, I'm pretty jazzed about the addition of Zoom to the book-club arsenal, as I've been able through the pandemic to continue my shared reading with seniors at Noble Horizons (Hi RF, NM, JG, MJ, SZ, J&BG, and others!) and to enter into another group organized by my writing partner who works at another local school. (Hi, MC!) I've been grateful to maintain and expand these personal connections during this isolating time.
You might not be surprised to read that when I pick up books for myself, I gravitate towards romance novels, young adult novels, and what's usually called women's fiction. (I once even got to teach a Senior elective on "chick lit" through the years.) In my shared reading experiences, however, I read and hear about books in other genres. Reading what's comfortable to me broadens my point of view, but reading what's not in my wheelhouse expands my thinking even more. I'm grateful that my participation in book groups redirects my attention, providing me an opportunity to read about something new and to hear other people's ideas about it, which always opens the topic further.
Are you in a book club or literary society? I'd love to read in the comments what you like about it, what you wish were different about it, and what you've read that you know I'll love.