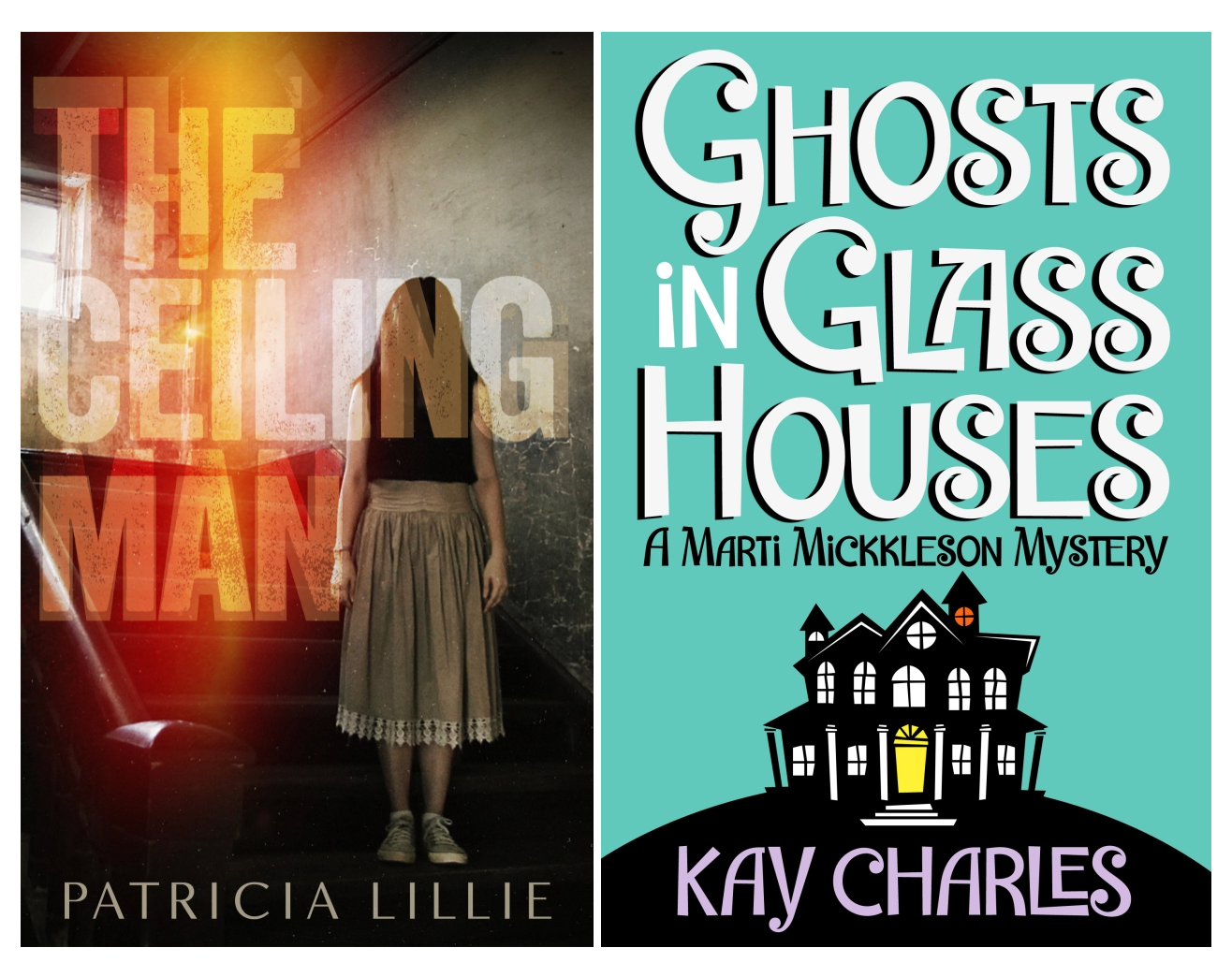 [In my MFA program at Southern New Hampshire University, I was lucky enough to have Patricia Lillie as my Capstone Project teacher, which means that I got her for three classes in a row. I found her supportive, realistic, and thoughtful. As the best teachers do, she pushed me in all the ways I needed pushing. As much as I appreciate her as a teacher, I admire her as a writer. I'm thrilled that she accepted my invitation (okay, my begging) to share a Why Wednesday post. I'll put a short biography for her here at the top and then her essay follows. I know you'll enjoy reading her essay as much as I did...and encourage you to buy and read her books, too. And as always, share your thoughts in the comments.
Bio:
Patricia Lillie grew up in a haunted house in a small town in Northeast Ohio. Since then, she has published picture books, short stories, fonts, two novels, and a collection of short stories. Her latest, The Cuckoo Girls, is a Bram Stoker Award finalist in the category of Fiction Collections. As Patricia Lillie, she is the author of The Ceiling Man, a novel of quiet horror, and as Kay Charles, the author of Ghosts in Glass Houses, a cozy-ish mystery with ghosts. She is a graduate of Parsons School of Design, has an MFA in Writing Popular Fiction from Seton Hill University, and teaches in Southern New Hampshire University's MFA program. She also knits and sometimes purls.

WEB LINKS
Website: https://patricialillie.com
Twitter: @patricialillie
The Cuckoo Girls, publisher's website: https://journalstone.com/bookstore/the-cuckoo-girls/
What follows is her essay, which originally appeared on the Kendall Reviews site in February, 2020.]
"Why do you write that stuff?"
That stuff being the weird stuff, the scary stuff. Horror.
If I had a nickel for every time I've been asked that, I'd have a whole lotta nickels.
I grew up in a haunted house on the corner of—I kid you not—Erie and Elm Streets. This was well before Freddy entered our collective consciousness (and our dreams.) We weren't afraid of our ghosts. They were eerie but just there, part of the house and part the family, even if we didn't know who they were. Years after my parents sold the house, my sister met the then current owners. They had a few questions for her. All of the things that went on during our time? Still happening. The new residents didn't take it for granted. They were terrified. Although my sister tried to reassure them, "Oh, yeah. That's normal in that house," for some reason they found the confirmation the haunting wasn't just in their imagination even more frightening. I'm not sure how much longer they stayed. Go figure.
When I was about ten years old, my cousin spent the night. We were allowed to camp downstairs in front of the only television set. (Yes. It was a long time ago.) The midnight movie was the 1963 version of The Haunting, based on Shirley Jackson's The Haunting of Hill House. It scared the crap out of both of us, and the worst part was that we never saw the monster or ghost or whatever it was. In my memory, we are two little girls huddled together on the living room floor, unable to look away. Even at that age, I knew that if they would just show us the Big Bad, the fear would lessen. I loved it. My cousin still refuses to watch or read horror and sleeps with a baseball bat under the bed. Sometimes I remind her of all the things that bat won't protect her from. Someday, she'll have it with her and hit me with it.
My parents were really strict about bedtimes (probably just to get a break from us.) Made for television movies were big while I was growing up, and Tuesday night was one network's Scary Movie Night. It was also the night my mother was out at a class, and my father let me stay up to watch the movie with him. Mom got home just after eleven. I was always safely, if barely, upstairs in bed, and she was none the wiser. The night Crowhaven Farm aired, Dad and I were so engrossed in the final scene that we never heard her pull in the driveway—early. The backdoor opened, the credits rolled, and he looked at me and said, "Run." The backdoor closed and I took off. I still don't know if we got busted—Mom never said anything to me, and Dad and I never spoke of it—but the night Scary Movie met Fear of Mom left a mark on me.
My seventh grade English teacher kept her own paperback lending library on the classroom windowsill, a sneaky ploy to trick snotty adolescents into picking up books they might otherwise never read. On that windowsill I found The Haunting of Hill House and We Have Always Lived in the Castle. Before reading Shirley Jackson's work, I had a crush on the creepy. Jackson—and Mrs. Peake—turned that crush into a full-blown love affair.
Then I heard an adult saying William Peter Blatty's The Exorcist was awful and dangerous and should be banned. Of course I read it immediately, followed by Thomas Tryon's The Other and Harvest Home, and Ira Levin's Rosemary's Baby and—
Really. Parents. Teachers. Haunted houses. Shirley Jackson. Wonderful books. Of course I write that stuff. What choice do I have?
It's either that, or as my mother says, "You're just strange."