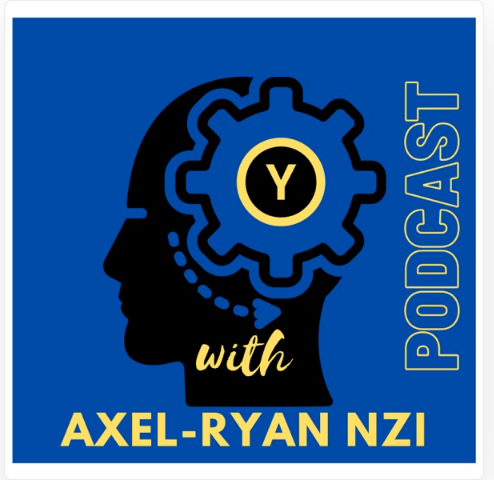 One of my current students, a fourteen-year-old from NYC, decided to try his hand at podcasting. When he told me the name of his show, I loved that the coincidence that the titles of his show and my blog are homophones. A great participant in class, he eagerly asks "clarifying questions" and never grubs for points, so of course I wanted to support his endeavor.
And what I heard delighted me for a lot of reasons, which I'll share here.  First, I admire his professionalism, attention to detail, and desire to improve. He has a theme song. He edits. He asks a series of prepared questions, but also listens carefully to his guests and adds on-the-fly comments and follow-ups. Similar to his attitude in class, he pays attention to his work and wants to make each new episode better than his last one.
Second, I commend the format he created. He's come up with a few broad topics (such as identity and creativity) about which to ask a variety of interested people a series of related queries. By asking the same opening and closing questions to several guests, he has a standard base on which to build from their unique responses.
Third, I appreciate his reach and persistence. He has hosted students and teachers from Hotchkiss, but also family members, friends, and professionals in the fields under review. He finds interesting people and pushes them to think about the ideas that make him curious.
Fourth, he makes time to achieve his goals. While many students at our school complain about being kept too busy, he has found something productive to fill whatever time he can scrounge. We've all spent too much time locked inside in the past year; I credit people who don't lose it all to Netflix and candy (though some time for both might be necessary for most of us).
Fifth, I found out on a recent podcast that he shares a birthday with me. I'm always delighted to find and support August 12th birthday buddies. (Some of my favorites over the years include YS, YH, DC, and PV though I don't know if any of you read my blog...yet. If you know any other 8/12s, please let me know about them.)
I'm going to stop at five to give you time to go listen to the podcast. I don't know how to put a link to an Apple Podcast show, but you can search for "Y?" on your favorite podcasting app and give it a listen. Then, share your thoughts in the comments. Do you know someone doing something cool? If I agree with you, I'd love to share a post about him/her/them.