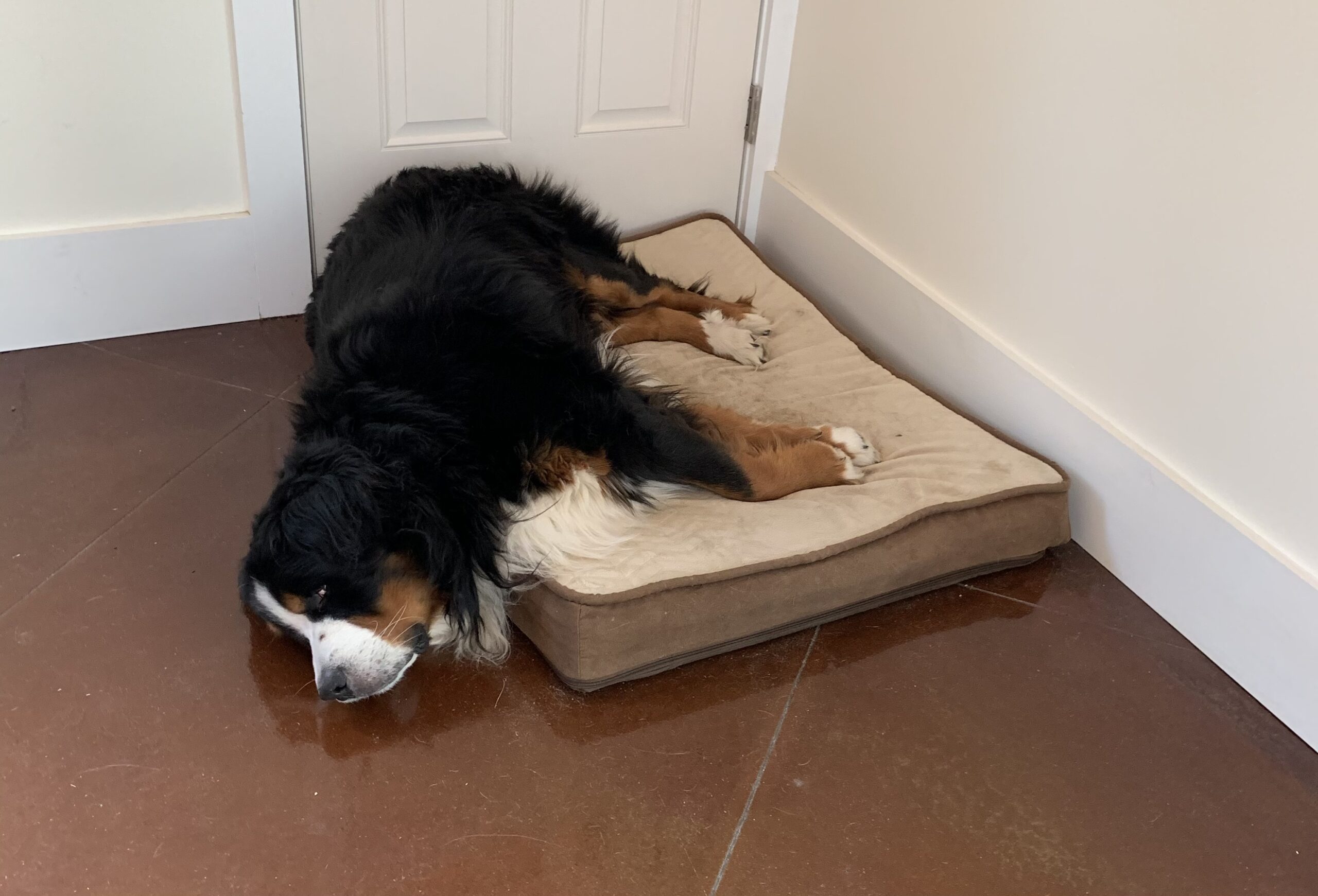 Sometimes, I look at Tuukka and see a lot of human in him. At the moment I took this photo, I thought about how heavy his head must be, an idea that made me wonder if he's going through some things. I contemplated what pups do to get over whatever causes one's head to feel heavy. Of course, he's a dog, so a second after I snapped this shot, he popped up looking for treats.
He had moved on, which left me thinking about resilience. For lucky people, the last year has been challenging. For more people, it has created devastating new realities. Either way, learning how to deal with problems seems more important than ever.
One quotation that sticks with me is this: "When something bad happens, you have three choices, to let it define you, destroy you, or strengthen you." Why would anyone choose either of the first two options?
The answer, I think, is that we react too quickly. Anyone who takes time to think about these options will pick what's behind door number three, but doors one and two often appear more readily available.
A woe-is-me outlook doesn't get us to a better place, a fact that obviously makes me think about The Lion King. Remember what Rafiki says after he whaps Simba on the head? "The past can't hurt us." Of course, that's not true, but it gets at an important point. Our circumstances evolve into what they are from a combination of our environment and our choices. At every moment, we get to decide how to address our circumstances and to make make choices given what we know and how we feel. We can never change what happened in the past and might not always be able to change the environment around us, but we can always make choices about how to move forward.
Which is why the last year should push us all to regroup. To feel good about our lives in 2022 and beyond, we need to use 2021 to think about what choices we can make given the current realities of our lives. We can't spend 2021 wallowing. Here are some choices to make.
Can't see friends in real life? Set up a Zoom.
Can't go to a restaurant? Find a great recipe online.
Can't go to school in person? Find productive things to do with the time until we can.
Can't give hugs? Okay, that one really stinks. But still, get a vaccine. Maybe hugs aren't too far in our collective future.
If we make the effort to regroup, to figure out how to use the time and situation in the best ways we can, we will enter 2022 feeling better than if we don't. The reverse is also true. If we spend 2021 bemoaning the losses, then we relive them and carry them with us. I choose to regroup.
What are you doing in 2021 to make your 2022 better than your 2020 (and also better than your 2021)? Please write about it in the comments.