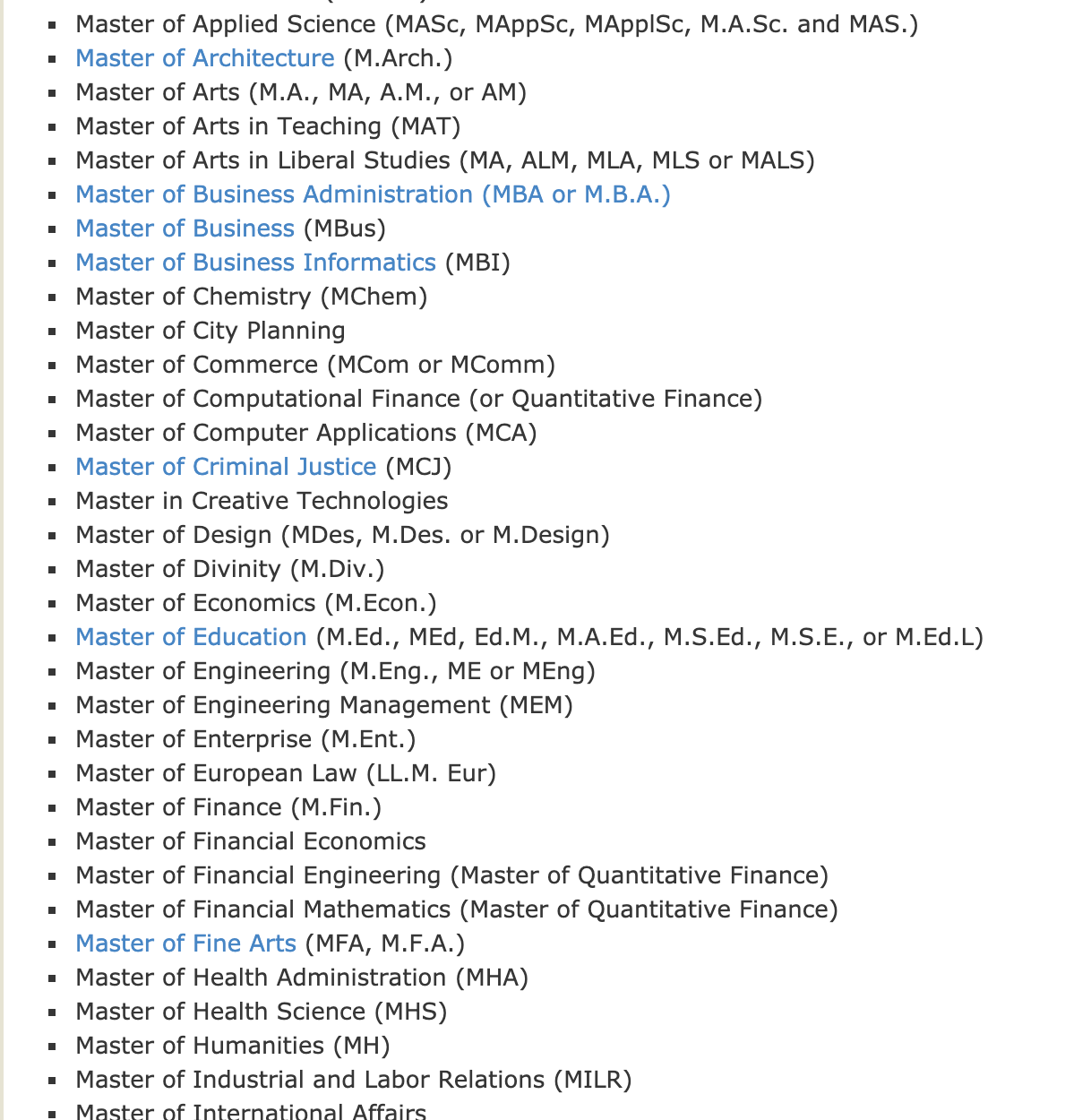 I like being a student, so I've spent a lot of time in schools. I'll let you guess which of the degrees listed above I have or am working on. The list comes from a career profiles website I found that offers an amazingly extensive list of the many degrees people can earn. That said, with all of the letters I have and will have behind my name, I'm most proud of my self-designated letters, GSD (gets stuff done).
When people send me an email, I reply.
When I get a bill in the mail, I pay.
When I notice garbage in my path, I pick it up.
When someone asks a question, I answer.
When I have a goal, I set and stick to a plan.
When I have papers to grade, I grade them.
All of this to say, I like being a person others can count on and don't have to wait for. More, I like being a person I can count on. When I want to get something done, I don't wait until a better, more convenient time comes along to do it. I don't hope someone else will take care of it. I don't blame my surroundings or resources. I just get stuff done.
Short post this week because I have stuff to do. Do you?
What letters would you want after your name? For what can people count on you? What will you get done? Please share your ideas, hopes, goals, and favorite initialisms in the comments.