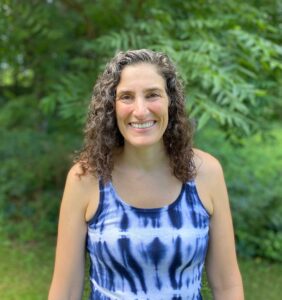 [Photo credit to Emma Brodie. Please remember that name so that you can buy her book when it comes out next summer.]
This post will go live on my fifty-first birthday, making me three times as old as the older students I teach. (Eleventh graders are often seventeen.) Fifty-one used to sound old to me, but as the number of years since August 12, 1969 has increased, my perception of the word "old" has changed.
"Old" isn't a fixed target, as I know from looking it up. Technically, "old" has to do with the later years of one's life. I'd also argue that "old" changes for all of us at various stages in our lives.  As I'm unlikely to make it much past a hundred, I have certainly reached the second half or later years of my life by any objective or subjective measure, but I'm not yet feeling old.
More important to me, my connotations connected to "old" have been shifting, too. At some point, I thought of "old" as a negative word. I might try to use the softer "elderly". (And why is that word any different? I have no idea. Some of you reading this might even go the other way, thinking of "elderly" as the less nice word. Words are crazy, am I right?)
Today, on my birthday, I think about what I've learned in these fifty-one years, what I've survived, what I've accomplished, what I've seen and done, whom I've met and loved, how I've changed. I am certainly not the same person I was in August of 1979 or 1989. I'm not even the same as I was in 2019. I've been through more and the more has changed me. And I'm grateful for every one of those changes.
You know that story about the guy who has a knife. The knife needs a new blade, so he replaces the blade. Then the knife needs a new handle, so he replaces the handle. At this point, does he have the same knife he started with? (And if you want a knife that won't ever need to be replaced, let me know, as my daughter is selling great knives and other kitchen and garden tools for Cutco, who offer very high quality products. It's not an easy thing to go into sales, and I love the kid, so I thought I'd put in a plug.)
Like the knife but with less help from outside influences, our body's cells regenerate. I'm sure I don't have any of the same cells I had when I was seventeen or twenty-nine or thirty-two. So am I the same person who acted in A Mid-summer Night's Dream in high school or who had her first baby at twenty-nine or completed her family with her second baby at thirty-two?
And if the cells are all new, what's holding "me" together? The me in the middle of here has to be the accumulation of what I've been through: surviving a tumor, living in the aftermath of a fatal car accident, making mistakes on social media, learning from my daughters, saying the wrong thing, apologizing, trying again, writing, worrying, working, walking, loving...Fortunately, the list is long and its length makes me proud.
So here I am, on my birthday, feeling good about making it to fifty-one. I look forward to seeing what the year brings. For today, I will celebrate with plenty of non-chocolate candy and maybe some version of key lime pie, which has been our dessert of the summer. Yum.
If you want to give me a present I'll love, I've got some suggestions:
Write a comment sharing your thoughts on birthdays.
Donate to any organization you think will work towards social justice.
Set a goal for yourself to accomplish this year, and write about it and your plans to achieve it in the comments.
Do something kind for someone, and then write about what you did in the comments.
Subscribe to my newsletter. (Note, you can't use an @hotchkiss.org email address.)
Maybe you can tell that I love birthdays. I hope you take your next one to celebrate your accomplishments, set some goals, and keep figuring out how to make the world better. We can't make it "great again" until we make it great.
How do you feel on your birthday? How/Do you celebrate? What's your favorite version of key lime pie? Please share your birthday thoughts in the comments.