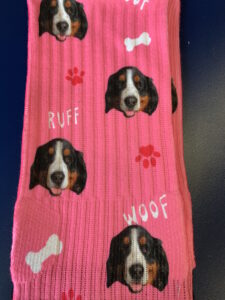 I know that we can select our careers but not our colleagues, but we can select careers that are likely to provide us with colleagues who are the kinds of people who brighten our days. I'm lucky that way because I love hanging out with the kinds of people who become teachers.
For an online class I'm taking about how best to engage online writing students, I just took a Myers-Briggs Personality Inventory. The point of taking the test was to get us to think about what in our own personalities helps us better engage our students and what gets in the way of student learning.
If you've never taken one of these personality tests or haven't taken one in years, I highly recommend that you click over there right now to learn about yourself (but please come back here afterwards). My uncle gave me one of these tests when I was about eight years old. I came out as a strong INTJ or Architect. For all of the forty-plus years since, I've assumed that's still who I am and how I see the world, but this morning, I came in as an ISFJ-A or Defender (which is the most common personality type for women). While not every description exactly captured who I am and how I see the world, most of them were on point.
So you might be wondering how I got so quickly from socks to personality types. I'm thinking the same thing. Oh yes, now it's coming back to me.
Here's the thought process. The other day, a man in my office gave me the socks pictured above. Before Thanksgiving break, when my family was planning to travel abroad, I sent out an email asking for help taking care of the pup while we were away. My colleague took the photo from the email and had these socks made for me. When you hear the story, isn't that the kind of person with whom you'd like to work? I'll answer for you: Yes. So I was thinking about how lucky I am to work with the people I work with, and I started to wonder if everyone feels the same way. Do most doctors go to their offices or hospitals and think, "I love the kinds of people who become doctors; I'm happy I get to work with them"? Do others?
And did my personality lead me to become a teacher, or has teaching for more than twenty years changed my personality? Can people love their jobs but hate their co-workers? Or, is it possible to love the people with whom one works but still hate the job? And when all is said and done, aren't they great socks?
What kind of job do you have? Do you feel lucky every day to get to work with the people you work with? Talk about it in the comments.