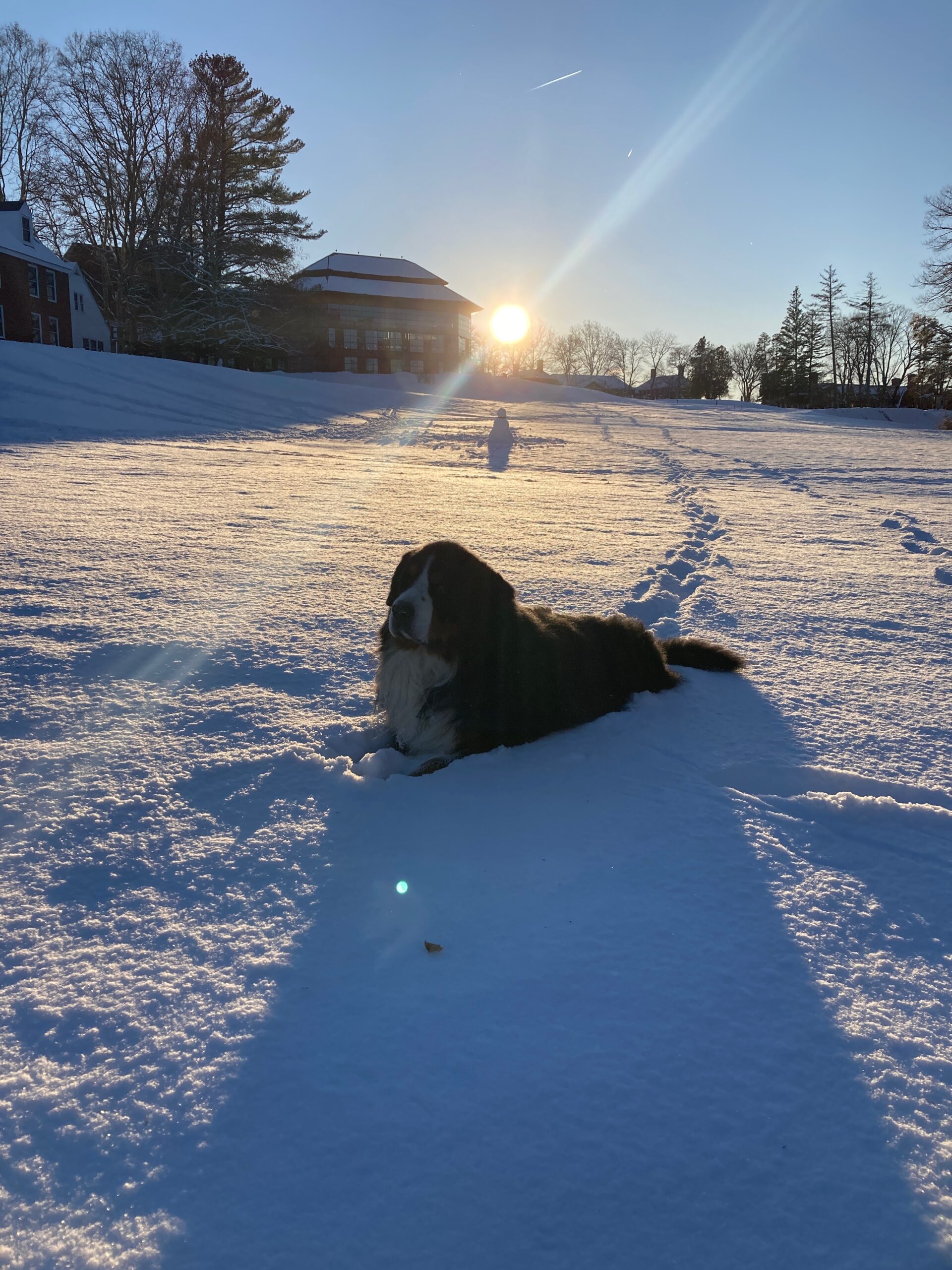 Once again, the photo doesn't have anything to do with the post, but isn't Tuukka a beautiful pup?
I was listening to a podcast recently (Short Wave: Humans Want to Make Everything Better, Jan 13, 2023) that reported on two scientists who asked people versions of the question, how could X be different?
Before you keep reading, please answer the following questions, and I'll let you know how you'd sift out in their research:
How could your house/apartment/abode be different?
How could your job be different?
How could your friend/partner/spouse be different?
How could your country's government be different?
Did you notice any pattern in your answers? Did you note ways that your living space or job or person or government could be better? Almost all people (90%, they said), when asked about how things could be different, automatically focus on how they could improve. The scientists argued that part of being human is continually striving for how ameliorate our situations.
I think there's more to it than the desire to improve. I'd argue that changing things up, making them different, is often a path to better, even when the specific changes we make end up for the worse. What I mean is that if we stay in what's comfortable, we stagnate, but we stay because we fear that our changes might make things worse. But if we make a change that doesn't work out the way we hope, we've learned one path not to take.
From there, if we go back to the way things were, we no longer wonder about the what if's of the other choice, so we feel better about where we are. If we then try yet another new path, we do so with more information and more confidence. We do so knowing both that we've eliminated at least one worse path and that taking a wrong path won't irreparably harm us. We can regroup, recover, and redirect.
Sometimes, fear of the unknown keeps us where we are and doing what we're doing, but whenever we're not excited about the place we are, we shouldn't stay there just because it's easier or less scary. Just like lots of kinds of fish, we're better off if we keep moving forward.
What are some of the hard changes you've made? Do you agree that making unknown and scary changes when we're not happy is better than sticking with what we know? I'd love to read your thoughts in the comments.