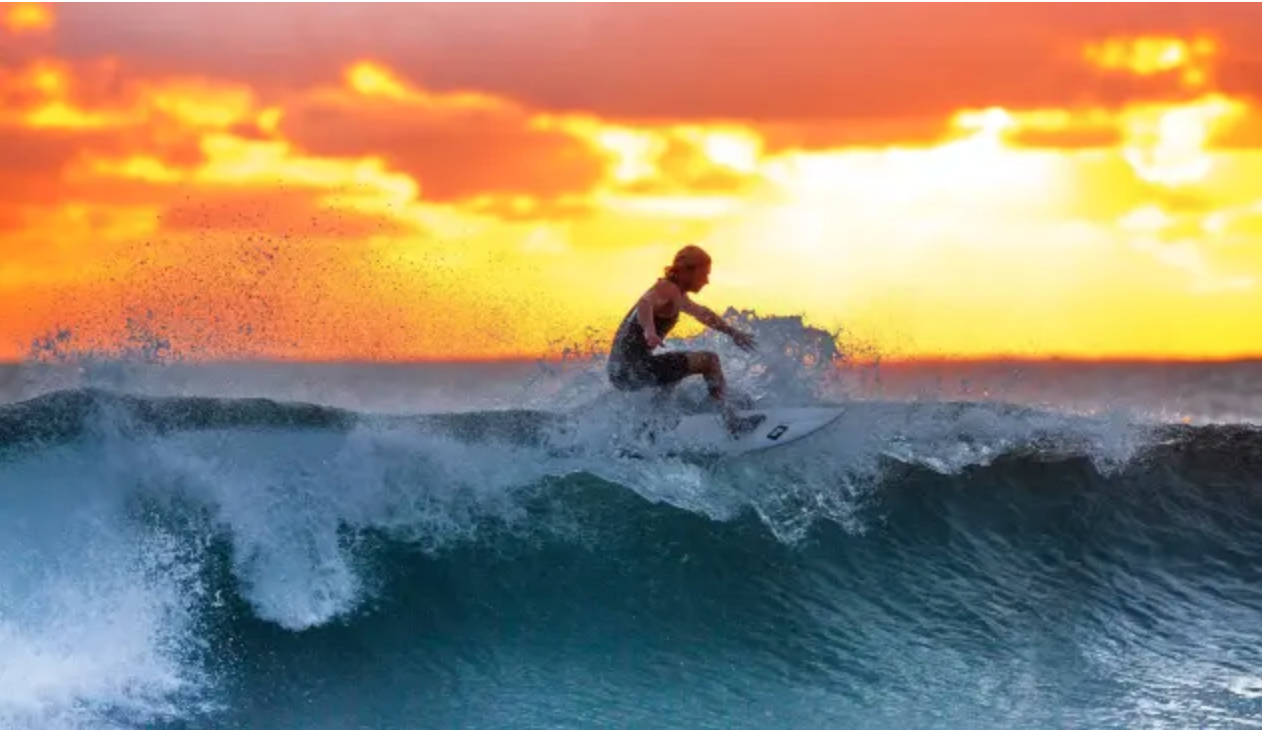 I took the screenshot above from the AccuWeather website article about where to find the best waves. I've added the link for you in case you know how to surf and want to visit a beach where you could do what the woman in the photo is doing.
You might think, given the title of today's post that I know how to surf. You'd be wrong. If you thought, "Carita has no idea how to surf; she must be writing metaphorically," you'd be correct. Not too long ago, one of my colleagues mentioned the landing page for the school's counseling department (linked here--because the counselors are super helpful people whose services are included in students' tuition--unfortunately, I found out after this post went live that the link works only if you're on campus, so I've added a screenshot of the page below).
The image on the top of the screen has a quotation from Jon Kabat-Zinn: "You can't stop the waves, but you can learn to surf."
I guess the metaphor is probably obvious, but I still spent a while thinking about it. As you know, if you've been reading my blog for more than a couple minutes, I'm a big fan of resilience. I wrote another post, for example, about why I like starfish, who can regrow arms that get cut off. In my world view, that seems like an incredible level of bouncing back when the world strikes a blow.
I don't know, however, how the starfish feels while its regenerating itself. Does its regrowth hurt? Is it doing the echinoderm equivalent of squinching up its face and complaining about its tough life? (I don't mean to trash talk my favorite sea creature. I'll still love and respect them if I find out that they're the whiniest ocean dwellers.)
The wave analogy offers an entirely different way to look at obstacles. While I could try to move away from an oncoming wave or let it knock me down or brace myself with feet wide to see if I can stand my ground, that force is still going to come my way and push. I can't control the wave.
I can control myself. If I learn to surf, I'll welcome the waves. I'll seek them out. And I'll enjoy learning how to ride them back to solid ground. Instead of seeing danger, I'll see possibility.
What "waves" have you learned to "surf"? Please share your stories of turning threats into opportunities in the comments.