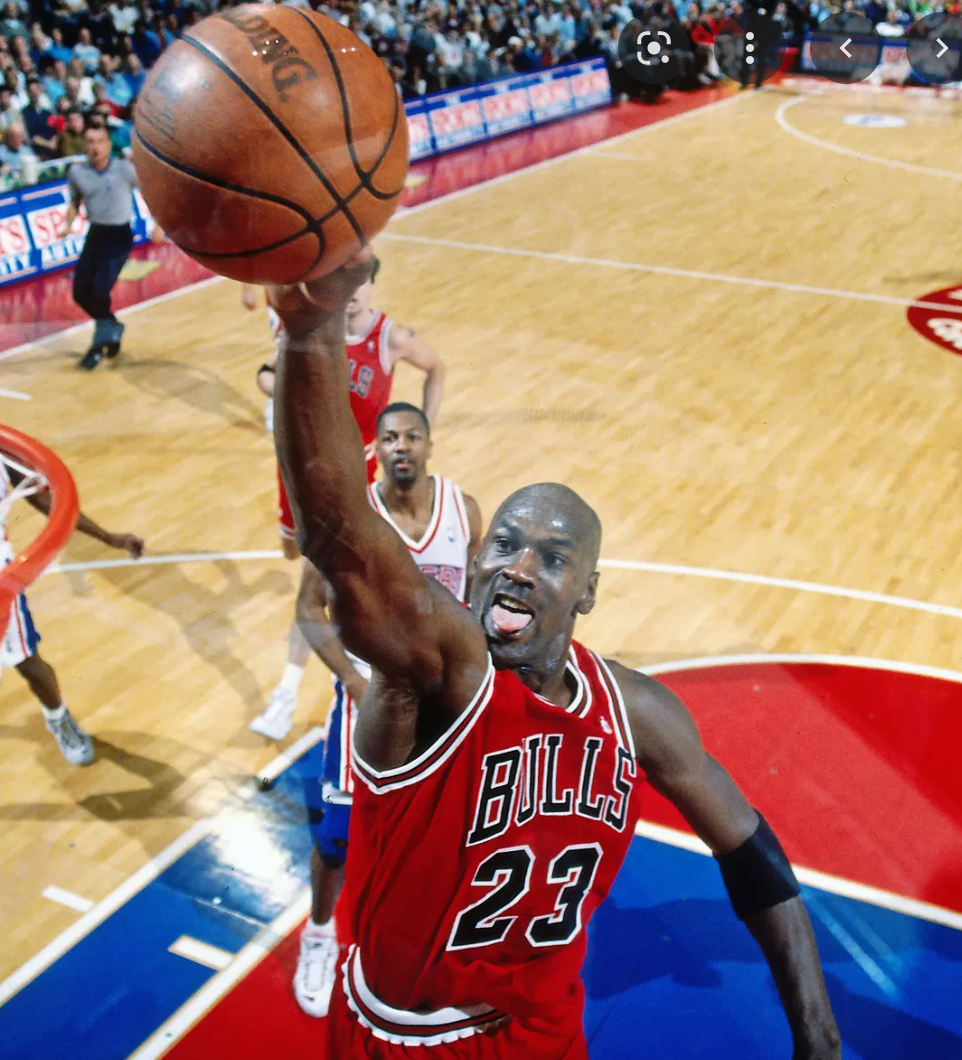 We've finally reached 2023, henceforward known as The Year of Michael. I know that not everyone grew up in Chicago, a mile from Chicago Stadium (now called United Center). I know that not everyone came of age during the late 1980s and early 1990s. I know that not everyone thought basketball was the only sport worth watching.
But everyone should acknowledge that Michael Jordan is the GOAT (greatest of all time). (Here's an article by someone who agrees with my assessment.)
Okay, so it's possible there have been other phenomenal players in the NBA since MJ's reign, but I'm blind to them. Watching The Last Dance, a show I highly recommend, confirmed my belief that the man made things happen on the court that had never been seen before. If you have time to watch the documentary, do. If you have only fifteen minutes, you could watch this YouTube video with fifty of MJ's best plays.
Clearly, the man walked on air.
Let's all take a moment to think about how exciting it is that every time we write the date for the next 361 days, we get to pay tribute to this phenomenal athlete.
Feel free to share your thoughts about why MJ deserves his own celebratory year.