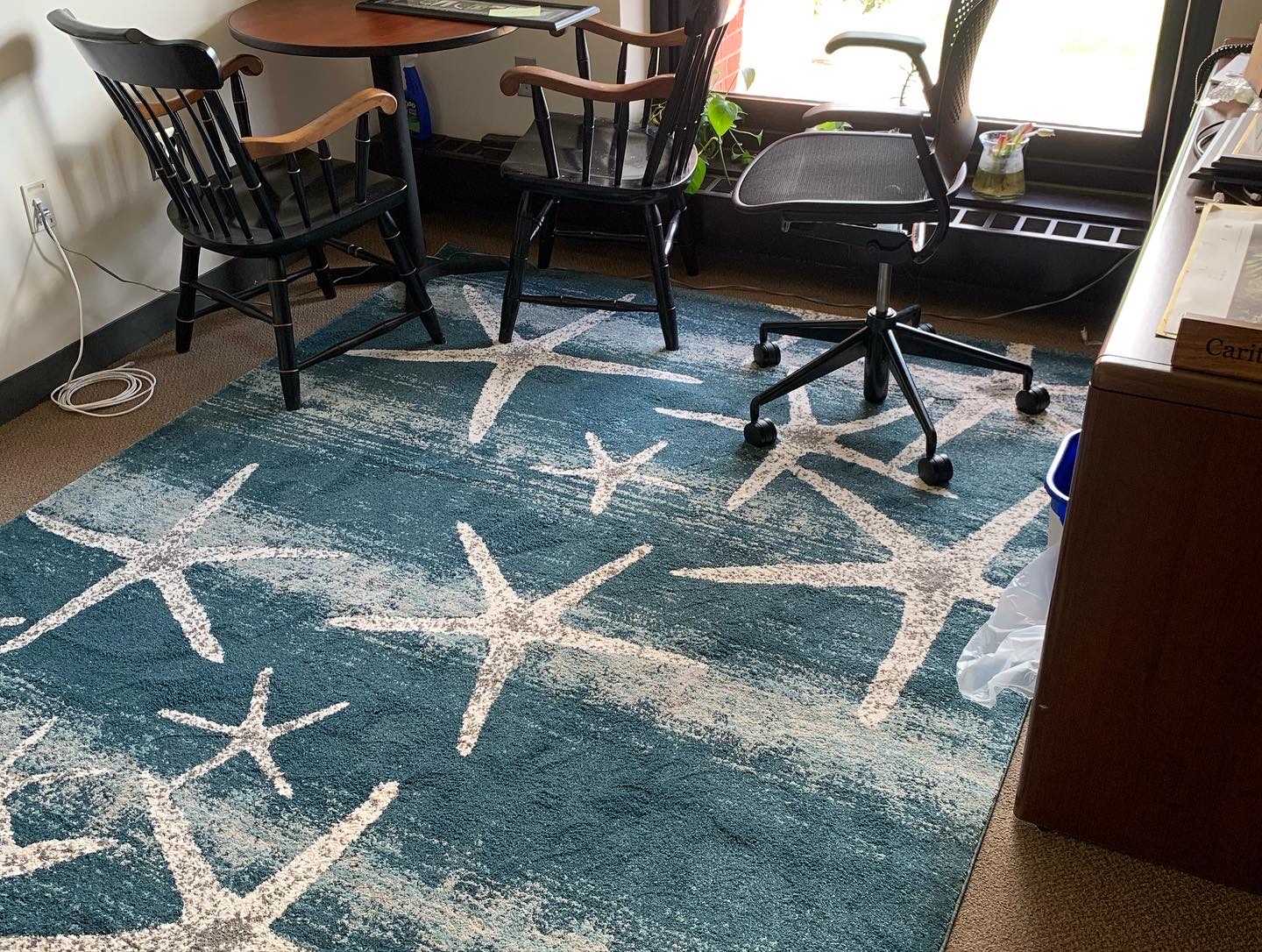 At this point, I'm old enough that I've had several moments in life when I've gotten to see the same event from new points of view and realized its greatness in whole new ways. I'll give you two examples.
When I was a little kid, I took ice skating lessons in Evanston, Illinois. Every Friday night, my parents would drop my sister and me off at my grandmother's house. My grandmother would take us to the rink for a few hours, and then my parents would pick us up and drive us back to Chicago. For my whole childhood, I felt so lucky to be able to learn to figure skate and to spend extra time with my grandmother and sister. (And don't get me started on how cool my tiered-dress costume for Nutcracker on Ice was unless you have tons of free time.)
A few years into being a mother, I realized that my parents got free babysitting. Every Friday night, they were totally off duty. What a boon to them. When I had this realization, I told my mother that I was finally clued in to the bonus aspect of the plan. And do you know what my mom who doesn't live close enough to me to offer such a plan said to me that almost made me cry?
She said, "Yes, and your grandmother got to have time with you two every weekend." Having us take lessons at a rink in Evanston was a three-generational boon, a win-win-win. Had I not had kids, I never would have had the opportunity to revisit my weekend adventures from a new perspective.
More than twenty years ago, my dear friend (Hi, TvS!) gave me a Tiffany Elsa Peretti starfish pendant necklace for my thirtieth birthday. I thought it was lovely and have worn it almost continuously and exclusively since. I have given this necklace and its symbolism a lot of thought in the past couple decades. When I first got it, however, I admit that I hadn't spent much time thinking about starfish (or sea stars, I'm not clear on the differences).
When I did consider the symbolism, my first thoughts were of the creatures' great resilience. How many other animals can regrow severed body parts? I haven't lost any limbs yet, but I like the idea that people, too, can put their energy into making themselves whole again. Of course, at thirty, I hadn't survived as much as I have now. Still, I liked the reminder that I had everything I needed inside me to make myself whole.
At some point, someone told me about the parable of the starfish. In case you don't already know it, the basic story is that a little kid and a grandparent are walking along a beach on which thousands of starfish have washed onto the shore. The child keeps picking up starfish and chucking them back into the water, and the old grandparent says, "Why do you bother? Look at how many starfish there are. You can't make a difference." The little kid picks up and throws another starfish, saying, "I can make a difference to this one."
I think that's a sweet story of the triumph of idealism over cynicism. The parable makes me feel less overwhelmed by all that's wrong with the world and reminds me that making any difference for good is better than being jaded.
Naturally, when I needed to get a rug for my new office (I've recently taken on a new job at my school.), I showed my family lots of choices online, and they said, "You've got to get the one with the starfish." I took the photo above the day I set it up in my new space. In addition to looking great, it also covers some big holes and stains in the carpet. I call that a win-win.
When I was trying to explain the reasons I love starfish to the first person who asked me about it, I thought I should probably look up the parable to find out whence it came. The first article I found was by someone who hates the parable of the starfish. (I've linked the article from CTQ so that you can check it out. Please come back here to finish reading this when you're done.)
I absolutely understand the author's complaints that (1) "human interference with nature often ends badly for nature" and (2) people need to pay attention to the consequences of their actions and learn why things happen the way they do before trying to change them. I agree that this kid might not be taking the best path to saving starfish, but I love that the child is trying.
I think it's on the grandparent (and honestly, I'm closer to that age at this point than I am to the child's) to teach the child how to direct those helping impulses. The kid can learn to survey the scene, to ask questions and do environmental impact studies, to learn about starfish and their habitats, and then to act in the best ways to save the most starfish. This grandparent should not have said, "You can't make a difference," but rather, "Let's work together to figure out the best way to make a difference." Isn't that our job as teachers/older people?
I agree with the article that says we shouldn't blindly throw starfish (or grab babies out of the water), but I still like a story that shows children's optimism and energy. I still that that making a difference to one starfish (or one drowning baby) is better than giving up and going home. When I first heard the story, I identified with the child; now, I know the importance of the words that come out of the old person's mouth.
What's your take on starfish? On drowning babies? On making the world better? On revisiting old stories in new ways? On covering holes with bright colors? Please share any thoughts you have in the comments.