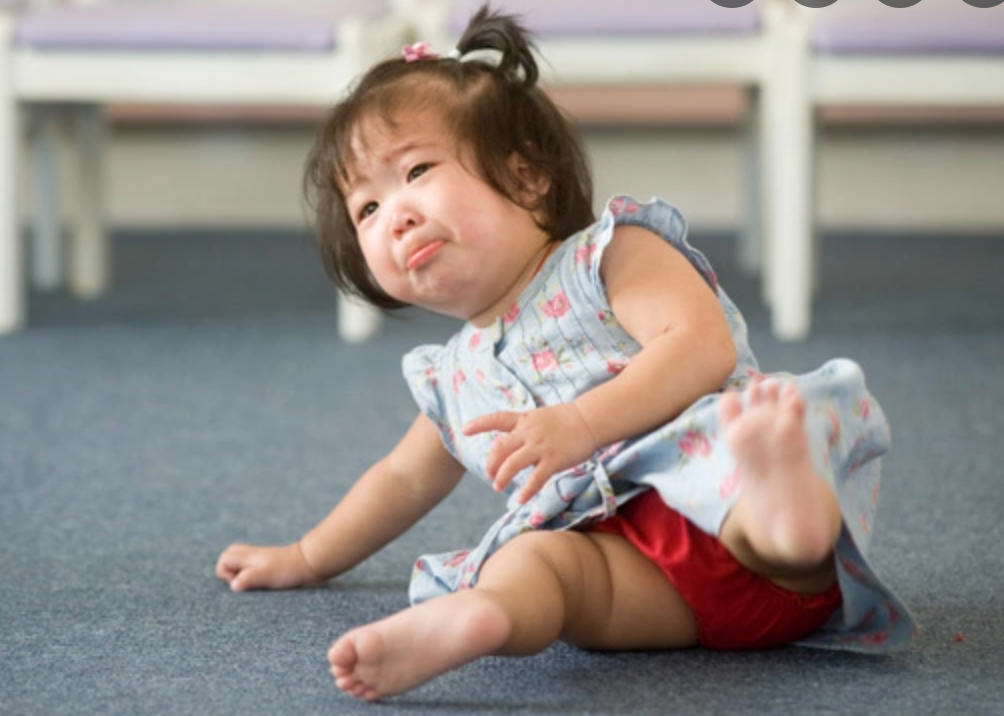 [I took the photo above from sheknows.com.]
Do you remember the first time you tried to sit up? To walk? To eat solid foods? To spell words? To draft a novel? To pass the bar exam?
It's likely that the first time you tried to sit up, you fell and that your first steps ended in a tumble to the floor. (I wish I could look as cute falling as the toddler above.) Sometimes it's hard to remember that even though we used phonetic-ish spelling and had no sense of structure when we told our first stories as children, we didn't let getting things wrong keep us from trying again. Eventually, we internalized the rules and improved.
As adults (and sometimes as younger people), many of us have a hard time being okay with not being good at things. We accustom ourselves to competence by sticking to what we're good at doing. But in taking that approach, we limit ourselves. We can't get better at what we don't try over and over.
Similarly, the first time you tried some foods, you might not have liked them. The human body is genetically engineered to make people picky eaters around the time they become independently mobile. If two to five-year-old kids put the same percentage of found objects into their mouths as babies do, more of us would not have survived our toddler years. Maybe during that selective time or not too long after, you tried a new food that was spicy or bitter or had some other strong flavor, and you didn't like it. If you try it again a year later or ten years later, you might discover its charms.
We're not the same people as we grow up. Over the years, we get better at the things on which we focus our attention and our tastes change. But in the short run, too, we need to remember to keep trying. If I'm in a lousy mood when I see a movie or taste a new food, I'm unlikely to come to it with an open mind and heart. If I then write it off as "not for me," I might miss out on something great. Instead, if having more skill in a certain area or expanding our palette would make life more productive and/or easier and/or more enjoyable, we should keep at the difficult or unappreciated until we can do and/or like it.
What activities have you kept working on until you could do them? What foods have you kept trying until you liked them? Do you have advice for people at the beginning of such a journey? Please share your ideas in the comments.