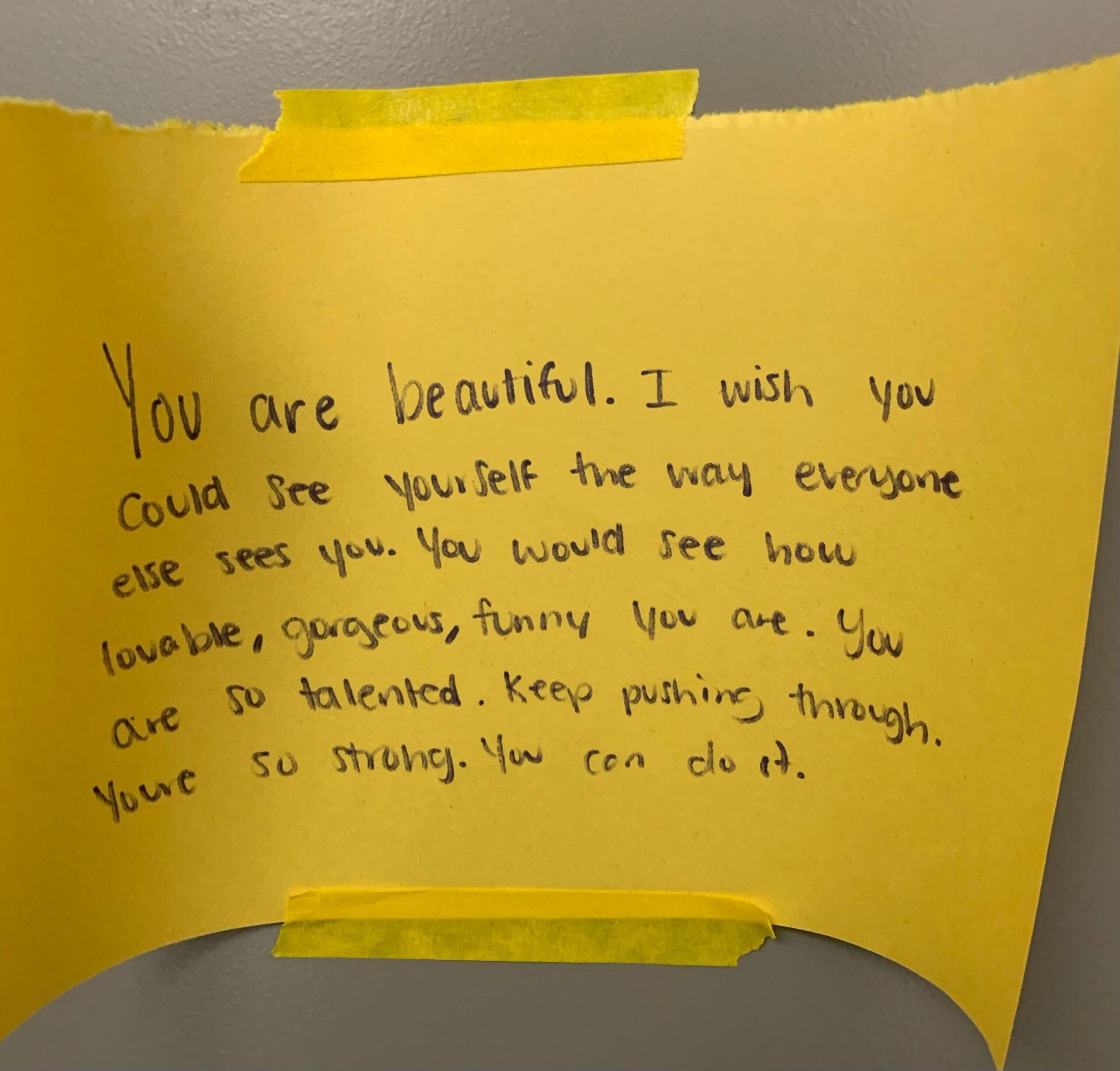 I took the photo above. Someone taped the note to the inside of the bathroom stall door at my school. I'm going to assume that "Keep pushing through" is a generic message of encouragement rather than one meant for the specific action being taken while reading the note.
Inspired by the photo and a recent text thread with a friend, I decided to write a poem for today's post. If you don't like my version of poetry, I have two suggestions:
First, write a guest post. You can do better, and the people who read my blog will read your words. They'll tell you how great you are. You'll enjoy the feeling.
Second, explain what you don't like in the comments. I won't know I've become a real blogger until I have some critical comments in addition to all of the kind ones.
Okay, now here's my poem:
Why, a poem
Why stay deep in the dregs,
Bottling up, lid tight 'til you burst?
Instead, pour out your excess.
Tip yourself to the side.
Let your sludge ooze onto me.
If spilling's what you need,
Let me be your sponge, your saucer, your grate.
Why tackle problems by yourself?
Together we can solve any equation or inequality.
If today's numbers don't compute,
Let's add you to me
And divide up the work we show
Until what remains offers hope that multiplies.
Why not throw ideas like clay until one becomes
A vase holding the scents and colors of Spring?
Or spin the mass until everything unwanted
Rotates out. We can fire off impurities,
Gilt together loose shards and glaze the surfaces.
Why stand alone?
You can sit by my side or crawl onto my back.
Fall into my arms. Let me carry you.
You don't want to see or hear or smell company,
But need calm support and levity?
Let me be your rock garden,
Your wall, the shoes that lift you off the ground.
Why seek answers that might hurt?
Maybe the way out is through–
Through Heath Bar ice cream, Swedish Fish,
Lime chips from an oversized bag,
A giant glob of frosting straight from the tub,
Some sparkly powder to swipe along your eyelids.
Then, I'll grab the spoons and salsa and brushes
And we'll sweeten and glam-up our lives, together.