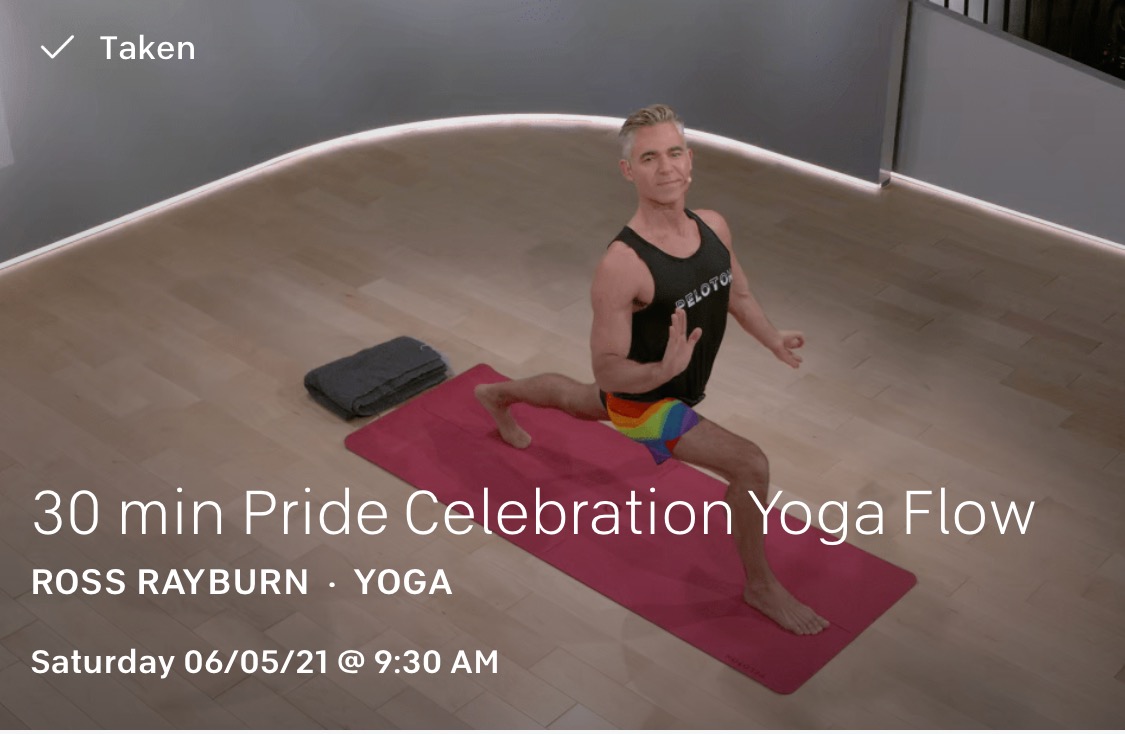 Please don't judge me harshly for the percentage of my posts that spin off podcasts and Peloton workouts. Since both activities fill my mornings, I get ideas from them frequently. (Of course, if you have other ideas for posts, you should write a guest post. Then you can trash talk me all you want, and I'd still be grateful and sing your praises.)
I recently took a yoga class with Ross Rayburn (my favorite Peloton yoga instructor). In it, he used the expression, "Step into discomfort." First, I loved the idea that he talked about both the physical labor of holding yoga poses AND the emotional/mental work for non-LGBTQ people of embracing Pride Month and learning to become allies. Second, I started thinking about his wording.
I've heard a lot of people advise that we should "lean into this work," and I've never taken the time to think about the difference between leaning and stepping into things. If we lean in, we keep most of our weight and our grounding where they were before. We might fall in the right direction, but only by accident. In short, we're still holding back.
On the other hand, if we step into something, we enter it. We have to shift our weight to be within the new space. We might, of course, "step in it," but then we clean ourselves off and consider our options; we're still all-in. We can't get to new places by leaning into them; we have to move our feet. Only by risking stepping into discomfort can we try out new postures and poses and grow the muscles we need to do the work of improving ourselves and the world.
What will you step into this week? What do you think of the difference between leaning and stepping? What other expressions need revamping? Where do you get most of your new ideas? Who's your favorite online yoga instructor? I welcome all of your thoughts on this post. Maybe today is the day you step into sharing a comment.